Department of Applied Japanese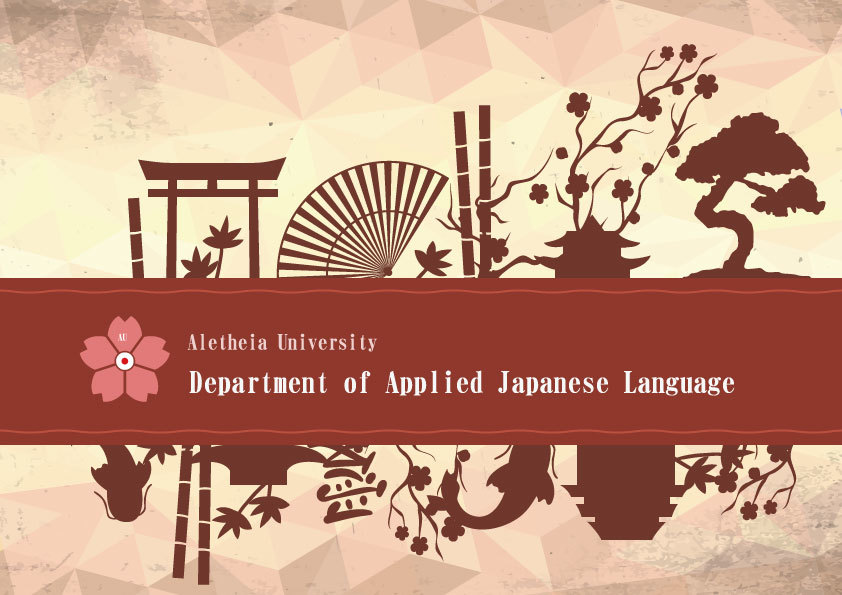 website
https://japanese.au.edu.tw/index.php?Lang=en
Purposes
Students' listening, speaking, reading, and writing abilities are highly valued.
Teaching basic Japanese language and Japanese literature, pragmatics, history, (human) geography and culture. Internationalization is encouraged through further education and study abroad.
To equip students with professional knowledge related to the Japanese economy, trade, and tourism by applying Japanese language to enhance their professional competitiveness after graduation.
To inspire students to value humanity and culture, and to care for society, thus realizing the goal of a "Well-Rounded Education".
Characteristics
Students are equipped with the four language skills of listening, speaking, reading, and writing, as well as professional skills relating to Japanese trade, Japanese language education, and tourism. Interdepartmental programs combined with professional knowledge are provided to meet the demands for Japanese language personnel in the market. Since the interaction between instructors and students is important to us, each group of students is assigned a tutor for additional help and answering questions. In addition to frequently interacting and exchanging ideas with Japanese students, our students have the opportunity to take short - term courses at our sister schools in Japan during their studies.
Prospects for the Future
Future careers:
Editing or translation jobs in the publishing industry; interpretation or simultaneous translation jobs in industries such as international trade, travel services, and IT; teaching jobs in the field of education, such as foreign languages at senior high schools, professional Japanese language, etc.
Further education:
Our graduates are prepared for further study at postgraduate schools domestically or overseas to become a scholar of Japanese language/ literature or an expert in Japanese economics, trade, and diplomacy.