Department of Applied Music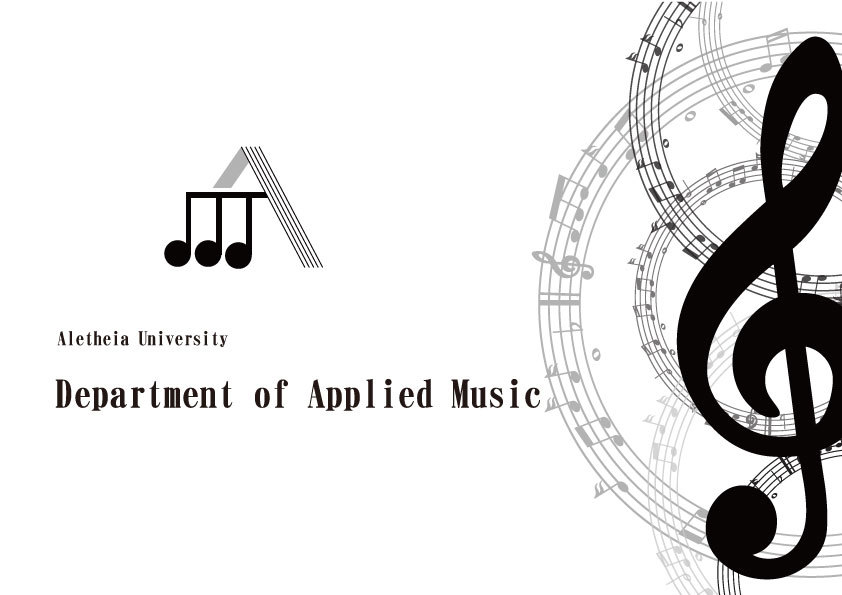 website
https://music.au.edu.tw/index.php?Lang=en
Purposes:
The department aims to cultivate skills related to applied music in order to promote basic music education in society; to improve the operations and administration of music organizations; to increase the cultivation of the arts and harmony in society; to promote music and cultural activities in communities, as well as training personnel in the fields of teaching music performance and administrative management.
Characteristics:
Well-qualified faculty.
All-inclusive curriculum.
Abundant resources: the department is fully-equipped with amenities such as a concert hall, audio-visual library, teachers' lab, large e-classrooms, chamber music classrooms, harpsichord room, pipe organ room, computer room, and practice room, as well as plenty of books and collections, musical scores, audio data, computer software and hardware, and various musical instruments.
Frequent international academic exchange: our department has made considerable academic exchanges with Italy and Austria in the last two years, including bilateral international conferences and master classes with Italy, a concert by our orchestra in Austria. Our tutors also frequently interact with academics in the US, Europe, Japan, and China.
Prospects for the Future
Future career:
Domestic local cultural centers, educational institutions, orchestras, churches, music-related business organizations, or stage performances.
Further education:
Our graduates are prepared for further study at domestic and overseas postgraduate schools related to music or arts administration.