Department of Information Management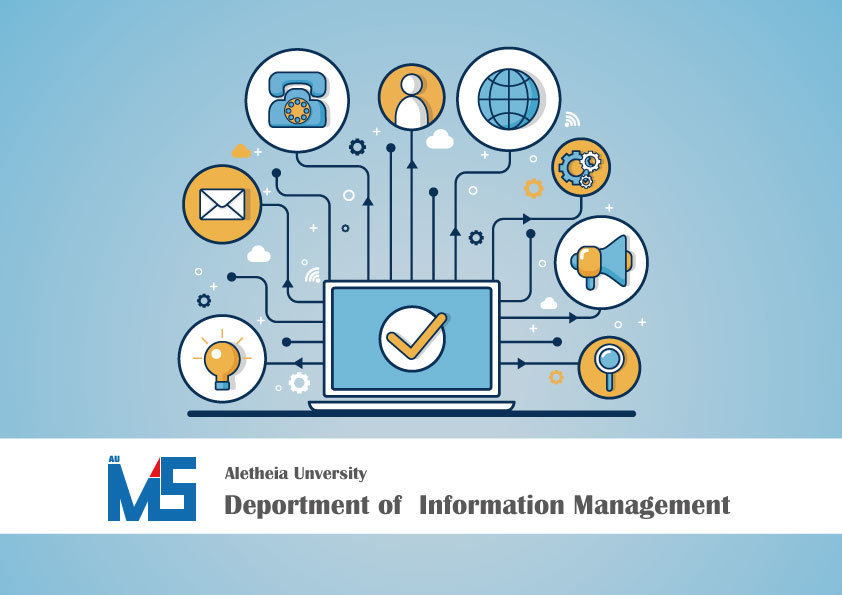 website
https://mis.au.edu.tw/index.php?Lang=en
Purposes
To differentiate ourselves from traditional departments of information management, our department puts emphasis on social responsibility. Students are educated to possess both professional skills and a global, humanistic perspective, so as to become the well-rounded personnel needed by our nation and society.
Characteristics
Learning from practice: students gain professional information management skills by interacting with companies through a combination of professional courses and internships.
Growing from competition: the "reading clubs" after class help students prepare for all kinds of national competitions related to information management.
Learning from service: students are encouraged to go beyond the campus and serve the community as an information volunteer, thereby fostering the spirit of service and a good working attitude.
Prospects for the Future
Future careers:
All kinds of management jobs such as mobile app development, mobile information management, network management, webpage design, and system analyst and designer.
Further education:
Our graduates are prepared for further study at domestic and overseas postgraduate schools in Information Management, Distribution Management, and Business Management.
Licenses and certificates:
Java, ERP, EEAP, information management, project management, system analyst, e-commerce professional, etc.