Department of Sport Management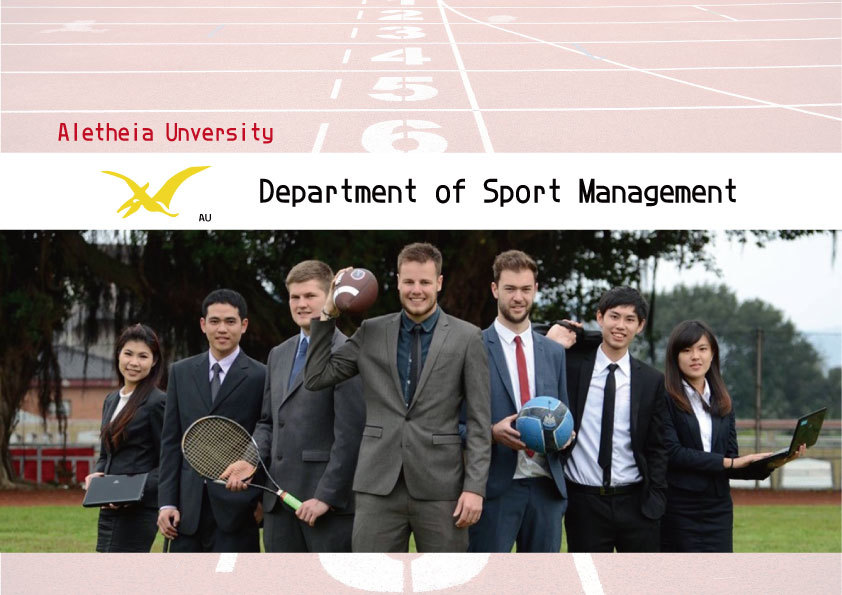 website
https://dsm.au.edu.tw/index.php?Lang=en
Purposes
Through the general education provided, students cultivate the traits of humbleness, humaneness, and humor.
To equip students with professional knowledge and skills relevant to the sports industry, such as the abilities of thinking and analysis, sound decision-making and execution.
To generate innovation in education with the cooperation of industries, develop teaching and practical experience in the fields of sports and leisure, and increase vocational competitiveness.
To expand international learning boundaries and keep current with global trends in the sports and leisure industries.
Characteristics
Students are taught business management and sports related knowledge such as Marketing and Physical Fitness, and learn to run sports businesses, performing duties at jobs they love while making others healthier. The department provides students with an internationalized learning environment and opportunities to study and visit domestically or abroad. Scholars from different countries are invited to teach at our college each semester, both to establish international relationships and establish connections for our students to study abroad.
Prospects for the Future
Future careers:
Working as event planners and managers at public or private companies such as sports clubs, sports marketing agencies, the PR industry, the sports promotion industry, and the media.
Further education:
Our graduates are prepared for further study at domestic and overseas postgraduate schools related to sports management, sports, and leisure.